From ROAR MAG: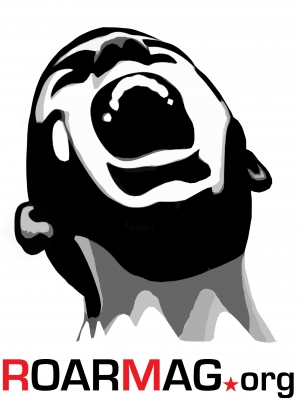 MYTH #1: The Greeks are profligate
The unquestioned assumption in the international media is that the Greek debt crisis was caused by excessive state expenditure, an overburdened welfare state and an inflated public sector.
TRUTH #1: The Greek welfare state is actually anemic
MYTH #2: The Greeks are lazy
Another unquestioned assumption is that the Greeks don't work enough — they retire at 50, take crazy amounts of paid holidays and lie around in the sun drinking ouzo most of the day. Angela Merkel, for example, recently called on the people of southern Europe to "work more, play less", i.e. work more hours, retire earlier and take less holidays.
TRUTH #2: The Greeks actually work most of all Europeans
MYTH #3: The Greeks are spoilt
In a truly terrible piece of journalism earlier this week, Sean O'Grady (economics editor of The Independent) wrote that "for many in northern Europe, the rioting in Athens must remind them of a tantrum by a spoilt child." He refers specifically to popular opposition to the cutting of the so-called "13th and 14th salary" as a key indicator of this 'spoiltness'.
TRUTH #3: The Greeks suffer more than anyone else
MYTH #4 — the bailout is helping the Greek people
Part of O'Brady's logic assumes that the Greeks should actually be grateful for receiving EU money in return for austerity measures. After all, EU taxpayers are footing the bill for the failures of the Greek people, no?
TRUTH #4: — it's an indirect subsidy for Europe's insolvent banks
But no one really seems to care about Europe's ailing banks and the ECB. Indeed, hardly anyone is talking about it. Instead, we prefer to talk about the handful of Greek workers who retire at 50, the 'spoilt children' who refuse to accept the EU's generous aid packages.
By narrowly channeling our ire onto the suffering people of Greece, we have completely lost sight of the infinitely larger structural problems we face in the European Union. Our private banks are insolvent. Our central bank is on the verge of bankruptcy. This is the real crisis.
Yet apparently, in all this misery and chaos, bashing the Greeks seems like an infinitely more enjoyable pastime for Europe's populist politicians and the factually illiterate international media. It's time we put these lies to an end and start speaking truth.
Thanks again to Naveena Kottoor and BBC World for allowing me a brief minute to highlight these concerns. I just wish there had been a little more time to delve into the real issues in depth.